What is sporting 'greatness' ? 6 August 2016
As the Olympics and the new football season are about to begin in earnest, be prepared for lots of references to 'great' teams, 'great' performances and 'great' individuals, often spoken in the heat of the moment or in post event interviews. It must be said that this is never the best time for a considered response and as a result such pronouncements are often full of exaggeration and hyperbole.
However, whilst it would be unfair to dismiss all such statements, it is worth pausing for breath, taking a step back and considering what the words 'great' and 'greatness' really mean and under what circumstances should they be used.
Wikipedia defines 'greatness' as being "a concept of a state of superiority affecting a person, object or place. 'Greatness' can also be referred to individuals who possess a natural ability to be better than all others. The concept carries the implication that the particular person, when compared to others of a similar type, has clear advantage. Application of the terms 'great' and 'greatness' is dependent on the perspective and subjective judgements of those who apply them. Whereas in some cases the perceived 'greatness' of a person might be agreed upon by many, this is not necessarily the case, and the perception of 'greatness' may be both fiercely contested and highly individual".
Indeed that may be the case, but what should not be in dispute is that such words should only be used very sparingly as 'greatness' is a very rare commodity.
Of course, context is paramount and whilst an individual might perform what might be considered a 'great' feat in a single moment, that doesn't necessarily mean that they are a sporting 'great', far from it. 'Greatness' has to be earned through longevity, a lifetime of truly world class exceptional performance way above that individual's piers in their given sport.
Furthermore, it can be difficult to measure 'greatness'. In most individual sports, there are numbers, rankings and titles, but in team sports it can be far more difficult and 'greatness' should not really be decided on opinion, albeit there will be certain exceptions. No one could deny that George Best is a footballing 'great', even if he does not have all the statistics to back up such a claim.
One increasingly high profile sport which is full of statistics is cycling and Chris Froome's recent third Tour de France victory surely qualifies him for 'greatness' ? Or does it ? Froome is the fourth man to win the Tour three times yet four men have won it four times, all behind the disgraced Lance Armstrong, whose seven Tour victories have been deleted from the official records.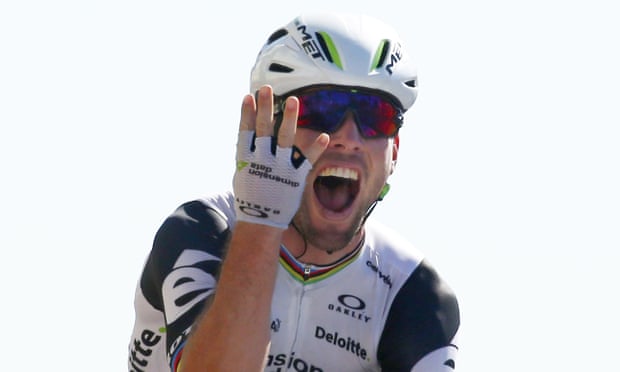 However, it could be argued that Mark Cavendish's 30th stage win is an even greater achievement, making him the second highest stage winner in the history of the Tour, behind the legendary Eddie Mercx, who leads on 34. Yet does Cavendish's subsequent retirement from the Tour after 16 stages to focus on the Olympics sully his achievement? Either way, it is hard to argue against either being cycling 'greats', as it is Chris Hoy and Bradley Wiggins. Certainly this is a rich era for British cycling, not forgetting the phenomenal performances of the ladies too, Laura Trott, Victoria Pendleton and Sarah Storey leading the way.
Insofar as Chris Froome is concerned, he has never really won the hearts of the British public because of his South African upbringing and perceived lack of charisma, but this should not detract from his phenomenal achievements, which in any other era would be considered some of the greatest performances ever, he has just been a little unfortunate to be competing in an age with the incredibly popular 'Cav', 'Brad' and Hoy.
Yet sports relying on some form of apparatus or vehicle, such as a bicycle or a car, with the supporting team as back up, can give the individual a specific advantage.
In motor racing, Michael Schumacher was most certainly considered a true 'great' after his seven Drivers' Championships and 91 race victories driving for Ferrari, but his return from retirement to drive a far less superior Mercedes returned him to the rank of 'also ran' in the Drivers' Championship. Ditto Sebastian Vettel, now at Ferrari.
Many will argue that Lewis Hamilton should now be considered a 'great', with three World Championships and 49 race wins, behind only Schumacher and Alain Prost, 'the professor', who managed 51. He is certainly a fantastic driver but his continued petulance and errors may suggest that he needs to win more titles and cut out the mistakes to be considered amongst the real 'greats' of the sport. His three world titles certainly compare very favourably with some of the perceived 'greats' of the sport who also hold three, namely Jack Brabham, Jackie Stewart, Niki Lauda, Nelson Piquet and Ayrton Senna and he is only behind Vettel and Prost on four, Juan Fangio on five and Schumacher on seven.
Where the playing field is level, an individual's success will largely be dependent upon the level of competition. This is no better illustrated than in tennis. Andy Murray is without doubt a 'great' from these shores, but can he be considered one on the world stage? Three grand slam tournament victories, including two at Wimbledon, is incredible but losing in eight other grand slam finals to date indicates that he has probably not quite reached what might be termed 'greatness' at world level.
However, in this golden era, Roger Federer with 17 grand slams, Rafael Nadal (14) and Novak Djokovic (12) most certainly have. In the same way, in previous eras, Pete Sampras with 14, Roy Emerson (12), Bjorn Borg and Rod Laver (11), Fred Perry, Ken Rosewall, Jimmy Connors and Andre Agassi (8) and John Newcombe, Mats Wilander and John McEnroe (7) achieved greatness. However, despite winning 8 grand slams, it could be argued that Ivan Lendl possibly did not. How ironic then that Lendl should have had such success now as coach to Murray, perhaps passing on some of the tactics and mental toughness that he sometimes struggled to attain himself.
In the women's game, for 'greats',

 

read Margaret Court, Billie Jean King, Chris Evert, Martina Navratilova, Steffi Graf and Serena Williams. They are universally acknowledged as being so, given their complete dominance of the game. Indeed, a cursory glance of the record books unsurprisingly reveals that these six players, plus Helen Moody, do indeed hold the most majors titles, Court's 24 narrowly eclipsing Graf and Williams on 22.
Whilst tennis can be dominated by a few individuals, largely because of the adversarial 'head to head' nature of the sport, golf is an entirely different ball game. Here, players are not only battling against each other but also against the course, the conditions and themselves. So much so, that the past five majors have been won by five different golfers, each for the first time. Indeed, at the moment, it would seem as though any major or significant tournament could be won by anyone in the world's top fifty, which would be unheard of in tennis.
For golfing greats we often think of the past masters, the likes of the legendary Walter Hagen, who won 11 major championships, Ben Hogan and Gary Player (9), Tom Watson (8), Sam Stead, Bobby Jones and Arnold Palmer (7) and the greatest of them all, Jack Nicklaus, who still holds the record of 18.
In the modern era, only Tiger Woods' achievements come close and whilst his reputation has been considerably tarnished, what cannot be denied is not only his greatness in winning 14 majors but also his huge success in bringing the game to a new audience and a significantly younger generation. Of the current crop, Rory Mcllroy and Jordan Speith have shown glimpses of rising to the summit but such has been the quality of the opposition and their own shortcomings, that they may ultimately have to settle for just being 'very good'. This tag probably also applies to Nick Faldo and Lee Trevino who both won 6, Phil Mickelson (5) and Ernie Els (4).
It is often suggested that a sportsperson sometimes achieves even greater plaudits upon their death. They are brought back into the public consciousness and their career highlighted, often through rose tinted spectacles. For Seve Ballesteros, whilst he certainly achieved huge acclaim upon his passing, he was always considered a treasure and a legend of the game. For sure he had the trophies, 5 majors, but he also had the character and a certain joie de vivre in the way he played the game. He was struck down far too early but his greatness lives on.
Muhammad Ali is, in many eyes, the 'greatest' sportsman that ever lived and his recent death was commemorated across the world. Indeed, he often pronounced that 'he was the greatest'! He was iconic and touched millions of lives, cutting through barriers, and such was his popularity and notoriety, it is often forgotten that he won the World Heavyweight Championship of the World on three separate occasions, which was some feat.
Boxing, with its seventeen weight divisions and four governing bodies, produces numerous world champions at any one time and consequently can be quite difficult to follow and comparisons are not easily drawn. Commentators often refer to the best 'pound for pound' fighters but this is very much an opinion. This sport is about longevity, not only winning world titles and retaining them over many years, but doing so with a certain style. In this bracket there are very few, but the likes of Joe Louis, Rocky Marciano, Roberto Duran, Marvin Hagler, Floyd Mayweather, Manny Pacquiao and the Sugar Ray's, Robinson and Leonard, to name but a few, certainly achieved a level of 'greatness'.
Like motorsport, horse racing is very much dependent upon the tools at the sportsman's disposal. A poor car will win nothing, ditto an old nag. The better drivers get to drive the best cars and in the same way, the better jockeys get to ride the best horses. However, jockeys need to prove themselves before they get the best rides and then, when then they are on board the best horses, they have to make sure that they return to the winners' enclosure to justify their selection. Their successes are measured in every way.
As a jump jockey, AP McCoy rode horses the length and breadth of the country and in winning the champion jockey accolade for twenty consecutive years, he achieved a level of 'greatness' that is unlikely ever to be repeated. Before him, only Peter Scudamore with seven and John Francome with eight compare.
Flat racing has been far more keenly contested, post Gordon Richards that is. He was champion jockey a record 26 times, which was a phenomenal achievement, especially when compared to the likes of more recent 'greats' such as Lester Piggott and Pat Eddery who both won eleven, Kieren Fallon (6), Willie Carson (5) and Frankie Dettori (3), a number that he shares with Ryan Moore, who is arguably the 'greatest' of the current crop, albeit he focusses far more on the quality of his rides rather than quantity.
Cricket is arguably the sport with the most statistics, so much so that every year the Wisden Cricketing Almanac is produced, a yellow covered tomb, which seeks to record all the statistics from the previous season plus updating all records across the world. The nature of cricket has changed enormously in recent years with the huge rise in the amount of one day cricket being played and more latterly, the foreshortened version of the game in the form of Twenty 20. However, whilst these changes have increased public interest across the world and spectator figures, Test Match cricket is still regarded as the pinnacle of the game.
As the game has grown and more international cricket is played across the world, it is perhaps no surprise that the leading run makers in test cricket come from the modern era. Sachin Tendulkar leads the way and he is followed by Ricky Ponting, Jacques Kallis, Rahul Dravid and Kumar Sangakkara. What is perhaps more surprising is that these five players have also scored the most test centuries and the most test half centuries. Furthermore, three of them feature in the top five catchers too.
It is also worth considering how this record has progressed over the years, previous holders in chronological order being Jack Hobbs, Wally Hammond, Colin Cowdrey, Garfield Sobers, Geoff Boycott, Sunil Gavaskar, Allan Border, Brian Lara and now the 'little master', Tendulkar. Arguably the greatest of them all, Don Bradman, does not feature on this list but his test match batting average of 99.94 tells its own story and no-one has come even remotely close to this achievement.
Cricket is one sport where the term 'greatness' is often discussed and debated by commentators and followers alike, the term being one aspired to and held in huge regard. Perhaps it is because of the nature of the game, being played over five days, that there is plenty of time to talk and reflect between the action taking place on the field. In this regard, statistics can only tell part of the story.
Whilst 'our' Geoffrey from Yorkshire was once the leading run scorer in test cricket, many will argue that he was not a 'great'. That term should arguably be held by players to whom the opposition really feared, not only through weight of runs or wickets, but through the way they played the game and their ability to change the course of a match in a relatively short period of time. Into this category one must consider the claims of those batsmen who have scored the fastest hundreds in test cricket, namely Brendon McCullum (54 balls), Misbah-ul-Haq and Viv Richards (56) and Adam Gilchrist (57). Indeed Sir Viv was known as 'the King', such was his unique skill, swashbuckling approach and breathtaking stroke play. Upon his arrival at the wicket, it was often said that he had the affect of clearing bars, as no one wanted to miss him bat. Add to that category Virender Sehwag, Chris Gayle and Brian Lara, who are also the only three batsmen to have scored two test match triple hundreds, along with Bradman. 'Greatness' indeed.
As to bowlers, the cricketing world has been blessed by having three phenomenal spinners, who hold the top three positions in the leading test match wicket takers. The record is held by Muttiah Muralitharan with 800 test wickets and he is followed by Shane Warne (708) and Anil Kumble (619). The closest faster bowlers are Glenn McGrath (563) and Courtney Walsh (519). Previous holders of the record include Alec Bedser, Brian Statham, Fred Trueman, Lance Gibbs, Dennis Lilee, Ian Botham, Richard Hadlee and Kapil Dev, some names indeed.
However, like the batsmen, there are some bowlers who touched 'greatness' through their speed, grace and aura, and they induced a hush around a ground as they came into bowl. Bowlers who could be devastating in one short spell and literally change a game. There is no better example of this than Michael Holding, 'whispering death' as he was known, such was his relative quietness on approaching the wicket before he would wreck havoc when he got there. Into that category fall his West Indian compatriots such as Andy Roberts, Wayne Daniel, Malcolm Marshall, Patrick Patterson, Joel Garner and Curtly Ambrose. They were all simply devastating at times, along with the Pakistan pair of Wasim Akram and Waqar Younis, especially when operating in tandem, as well as the 'great' Imran Khan.
Whilst cricket is a team sport that is really decided by measurable individual performances, the same cannot be said of rugby union and football. Whilst certain individuals score the points, tries and goals, 'greatness' is far more subjective, as others do not and cannot contribute in that way.
In rugby union, a look at the record books reveals that the most capped international players are Richie McCaw with 148 caps, Brian O'Driscoll (141) and George Gregan (139). Leading points scorers are Dan Carter (1598 points), Jonny Wilkinson

  

(1246), Neil Jenkins (1090) and Ronan O'Gara (1083) whilst the leading international try scorers are Daisuke Ohata from Japan with 69 tries, David Campese and Bryan Habana (64) and Shane Williams (60).
Most of these are undeniably 'greats' of the game, but it is necessary to look beyond the statistics. No one could possibly dispute the claims of the legendary All Black, Jonah Lomu, who quite literally transformed the game in the 1990s; his colleague Zinzan Brooke; the Welsh wizards Phil Bennett, Barry John, Gareth Edwards, JPR Williams and Jonathan Davies; the Lions legend Willie John McBride;

 

the French flair of Serge Blanco and Phillippe Sella, and dynamism of Jean-Pierre Rives and even the dour English World Cup winning captain, Martin Johnson, who will forever remain a legend for his tough uncompromising approach and leadership qualities.
Football offers similar dilemmas. In the current game it could be argued that only Lionel Messi and Cristiano Ronaldo have achieved true 'greatness', through their undoubted talent and weight of goals over such a long period, but neither are World Cup Winners. Diego Maradona and Pele hold that accolade and are rightly lauded for performing and achieving on the highest stage.
From an English perspective, arguably only Bobby Moore and Bobby Charlton achieved true 'greatness' albeit Geoff Hurst's hat trick in the World Cup Final could not really be bettered. Other luminaries worthy of mention in the same breadth include Franz Beckenbauer, Michel Platini, Zinedine Zidane, Zico, Ronaldo, Johan Cruyff, Ruud Gullit, Gianfranco Zola, Paolo Rossi, Paolo Maldini, Dino Zoff, Ferenc Puskas, Eusebio, Alfredo Di Stefano, Eric Cantona, Thierry Henry and George Best, as previously mentioned, but many would have their own favourites, such is the subjective nature of such discussions. For England, Paul Gascoigne, David Beckham and Alan Shearer come close but did not really achieve enough on the world stage to fall into the category of 'greatness'.
So, as football rather ironically kicks off the 2016 Olympics, before the Opening Ceremony had even taken place, it is only right to consider the 'greatness' or otherwise of athletes and Olympians. It is also a matter of some debate as to whether a 'great' Olympian also has to have held a world record, to achieve true 'greatness'.
Incredibly some do and of the men, the likes of Usain Bolt, Michael Johnson, David Rudisha, Hicham El Guerrouj, Kenenisa Bekele, Haile Gebrselassie, Aries Merritt, Kevin Young, Javier Sotomayor, Renaud Lavillenie, Jonathan Edwards, Randy Barnes, Jurgen Schult, Yuriy Sedykh, Jan Zelezny and Ashton Eaton are all current world record holders who also won Olympic gold.
For the women, the world records for all track events at 800m or below were set in the 1980's by Florence Griffith Joyner (100m and 200m), Marita Koch (400m) and Jamila Kratochvilova (800m), the first two of whom also won Olympic titles too, so their 'greatness' is assured. To still hold these records almost 30 years on is some achievement.
Many others achieved the same Olympic gold / world record 'double' in previous era's including iconic Brits such as Mary Peters, Sally Gunnell, Daley Thompson, Steve Ovett and Sebastian Coe, in addition to the previously mentioned Jonathan Edwards who is still one of only two British athletes who currently hold a world record, the other being Paula Radcliffe, who unfortunately was not able to match her feats in the Olympic arena. This was arguably her greatest disappointment in a phenomenal career. All are undisputed 'greats' in their chosen events.
Others British athletes who do not possess the world's fastest times but won gold medals surely do too and into this category fall the likes of

 

the legendary Mary Rand, Lynn Davies, David Hemery, Allan Wells, Linford Christie, Tessa Sanderson, Denise Lewis, Kelly Holmes, Christine Ohuruogo, Jessica Ennis, Greg Rutherford and Mo Farah.
To complete the British picture, there are other athletes who became world record holders but, like Paula Radcliffe, could not achieve an Olympic gold medal, and these include the likes of the ground breaking David Bedford, Brendan Foster and David Moorcroft, a triumvirate of long distance runners who seemed to spur each other on to run even faster times. The same could be said of the middle distance runners in the 1980's. Whilst Coe and Ovett achieved gold, Steve Cram had to settle for just breaking three world records. Colin Jackson and the controversial Zola Budd complete the list, as well as the javelin throwers, Steve Backley and Fatima Whitbread.
It is slightly ironic that for all Fatima's domination, it was the 'lesser Tessa' who won the Olympic gold. Therein lies the dichotomy. Who was the greater javelin thrower, Fatima or Tessa and what is the greater achievement, an Olympic gold or a world record ?
Many will argue that an Olympic gold means more as the event only takes place every 4 years yet others will contend that a single event on a given day may not be won by the best athlete due to an unusual set of circumstances such as injury or loss of form, so that the 'greatest' has to be the individual who has achieved the world's best time, distance or height. There is probably no right answer, other than the fact that all must have achieved a level of 'greatness' in achieving these goals.
However the Olympics is not just about track and field and the Olympic movement has expanded over the years to include a whole multitude of sports, some of which offer the opportunity to win several gold medals at one single games. The best example of this is probably in swimming, where Michael Phelps with 18 gold medals, Mark Spitz (9) Matt Biondi (8) and Ian Thorpe (5) have written themselves into the record books and realms of 'greatness' with their sheer number of victories. The most successful British swimmer in history, Rebecca Adlington received similar adulation on these shores despite winning only a fraction of their medals.
Gymnastics offers similar possibilities and the golden era in the 1970's when Nadia Comaneci won 5 gold medals, Nellie Kim (5) and Olga Korbut (4) were glorious times and their collective 'greatness' may never be repeated.
Cycling, which was referred to previously, rowing, sailing, canoeing and equestrian can all be considered in a similar category and are all sports where Britain has achieved considerable success in recent years.
Chris Hoy, with six gold medals, is the most successful cyclist in Olympic history, Steve Redgrave (5) is the most notorious Olympic rower and Ben Ainslie (4) is the most successful ever Olympic sailor, all legends of their own sports. In such circumstances it can be easy to forget the likes of Matthew Pinsent (4) Bradley Wiggins (4) and Jason Kenny (3) in addition to the plethora of single and double gold medallists of whom Anthony Joshua, Nicola Adams, Alistair Brownlee, Laura Trott, Charlotte Dujardin and Katherine Grainger are worthy of specific mention.
The Olympics is considered the greatest show on earth and its appeal is far reaching. Certain athletes have not only won gold medals but in doing so have achieved something incredibly special, not only for themselves but also for their sport and their nation. In addition to those already mentioned, the achievements of Jesse Owens, Ed Moses, Sergei Bubka, Jackie Joyner-Kersee, Fanny Blankers-Koen, Cathy Freeman and Carl Lewis, who incredibly won nine gold medals, were iconic and encapsulated true 'greatness'.
As the latest Olympics has just begun, the world waits to see if the existing 'greats' can prove their 'greatness' once more and whether new stars will emerge whose achievements, over time, may earn a similar accolade.
The tag of 'greatness' is not easily earned, it is incredibly rare and only achieved by the very few. It must be acknowledged as such and not banded around like confetti. Indeed, it can be impossible to value and some might say that sporting 'greatness' is worth its weight in gold.